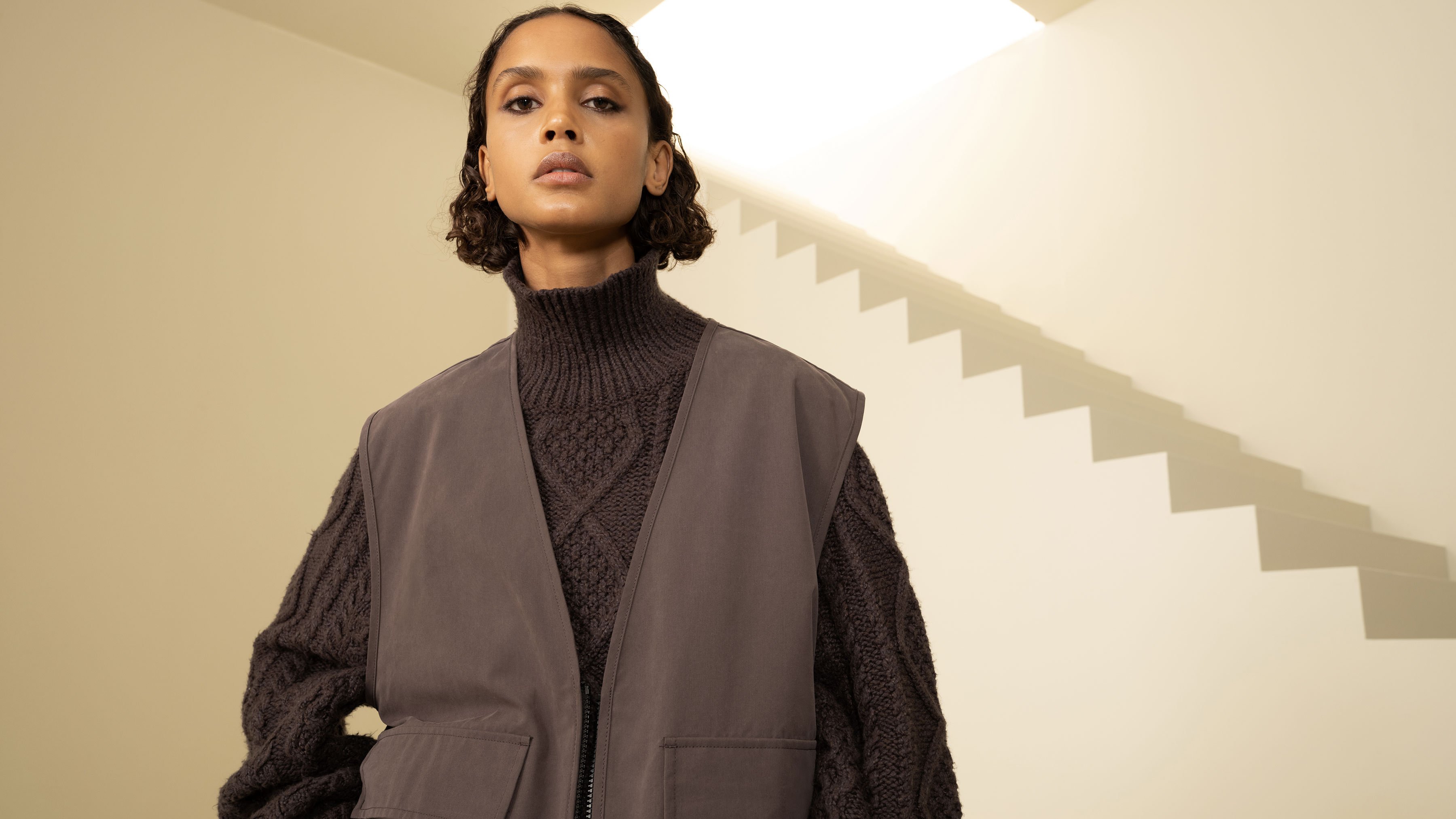 ESSENTIALS
SPRING COLLECTION
Cable Knit Turtleneck and Work Vest in Iron
Fear of God ESSENTIALS presents the Spring 2022 collection: an evolved point of view that introduces new textures, fabrications, shapes, and proportions with the intention to provide aspirational and accessible solutions to complete your wardrobe.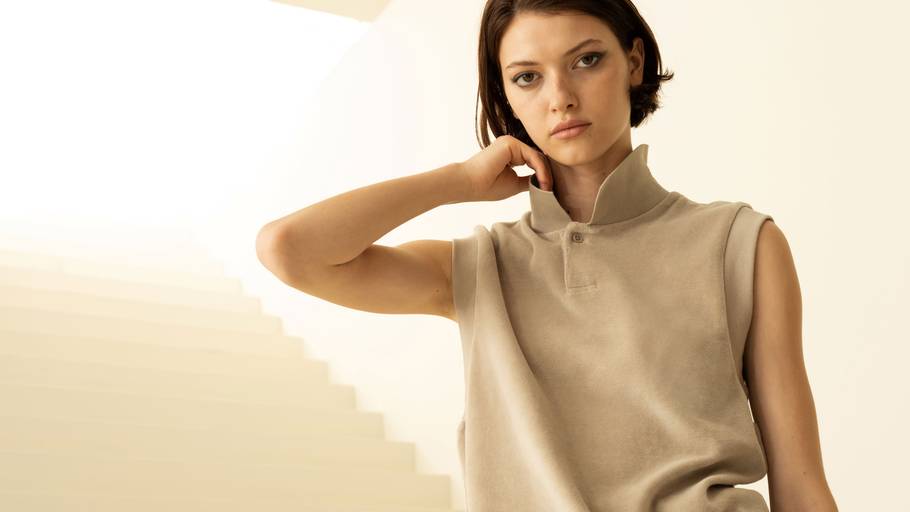 Velour Sleeveless Polo in Seafoam
The Second Delivery of our Spring 2022 ESSENTIALS Collection will be released exclusively on April 28 on fearofgod.com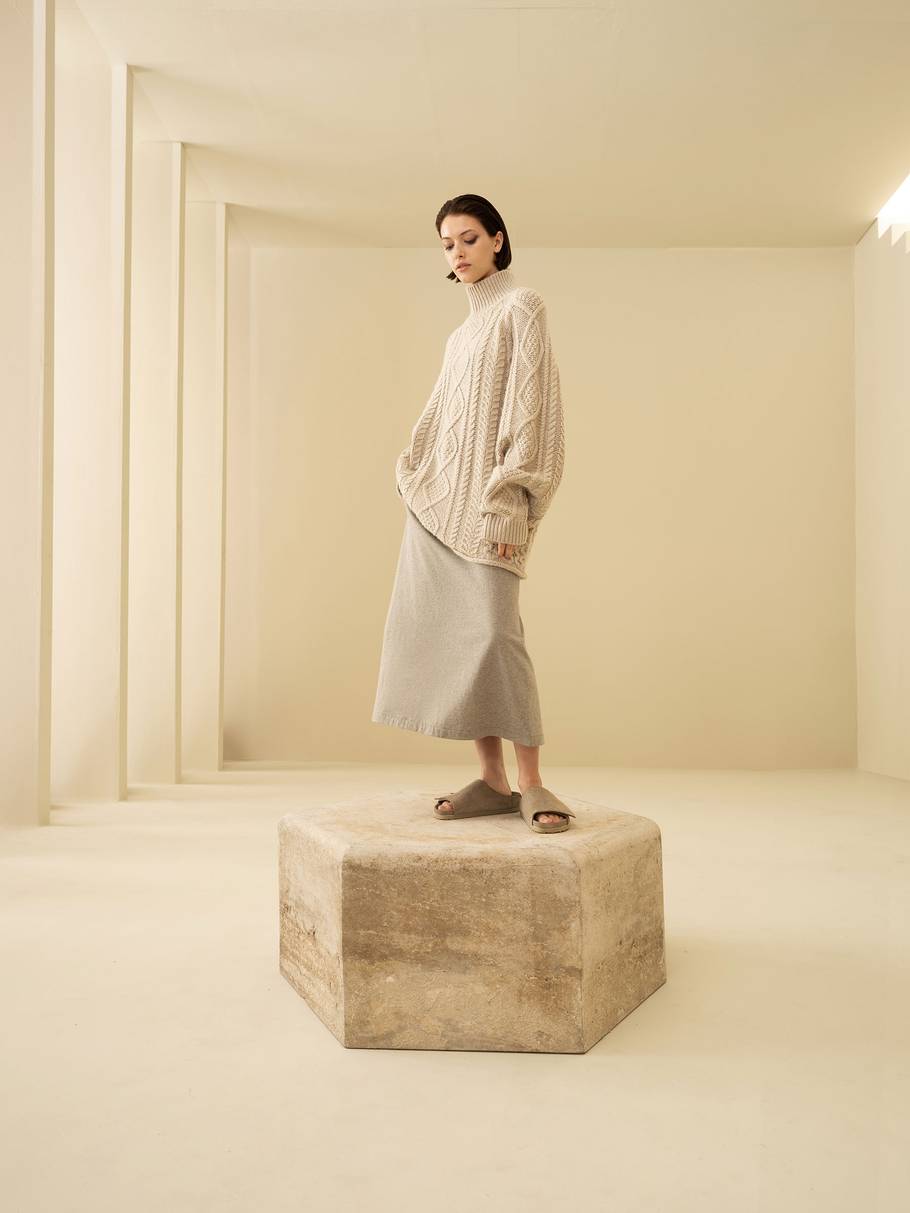 Cable Knit Turtleneck in Wheat and Women's Tee Shirt Dress in Dark Oatmeal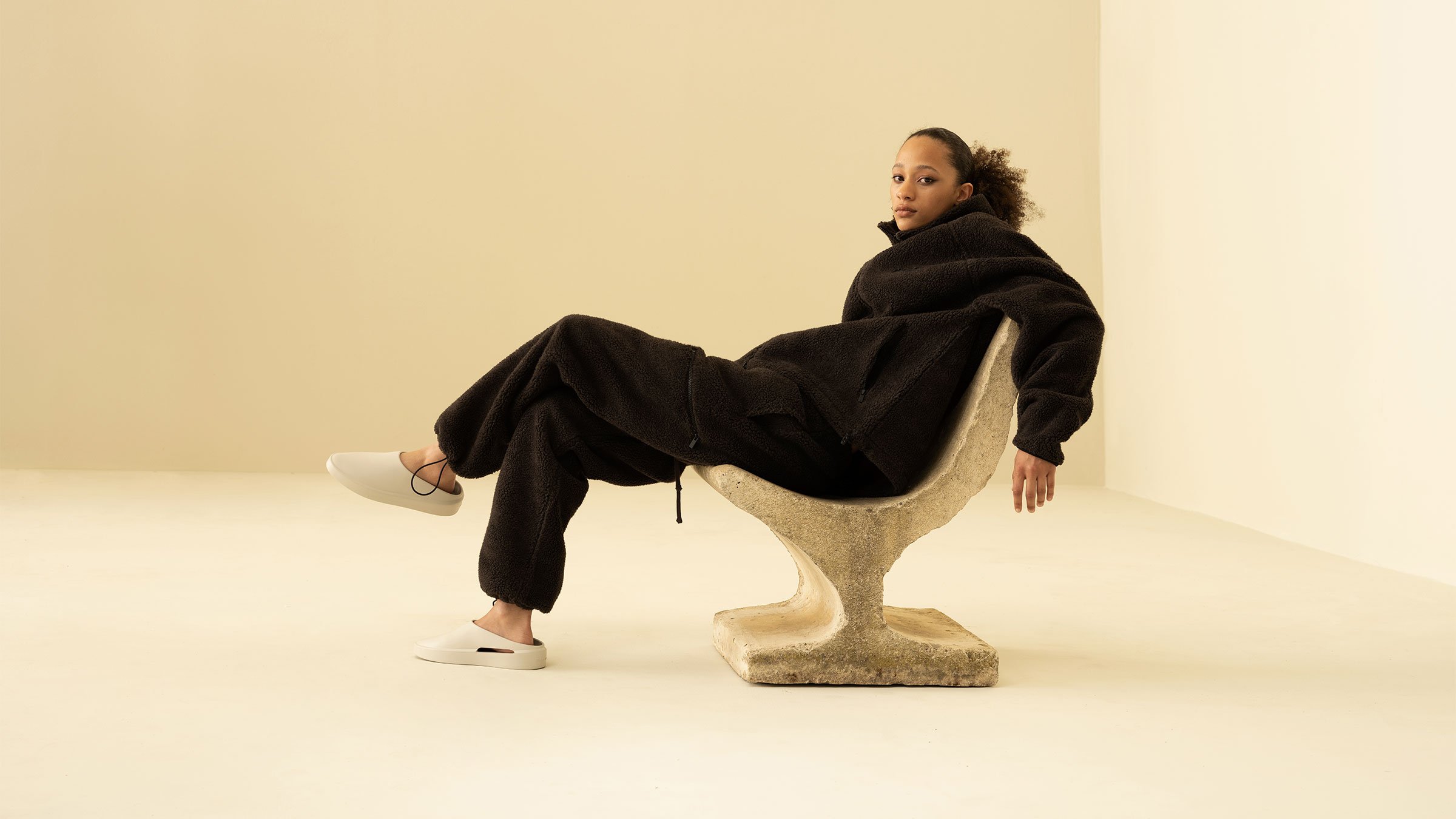 This Polar Fleece Full Zip Jacket and Relaxed Polar Fleece Pants in Iron
New key pieces include the coveted cable knit turtleneck sweater, rugby and polo shirts, the classic American barn jacket, new French terry and jersey pieces that round out the modern canon of the Fear of God aesthetic and spirit.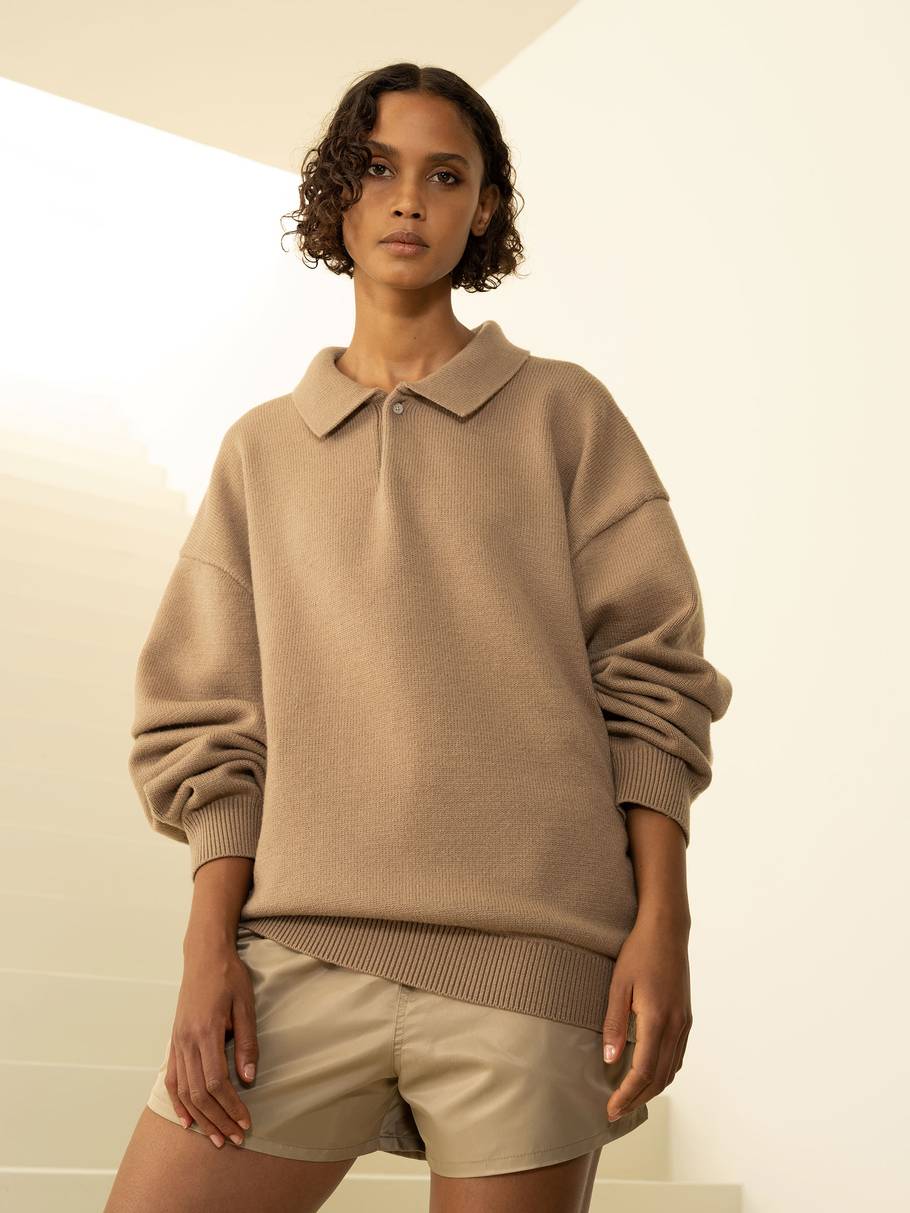 Knit LS Polo and Women's Running Shorts in Oak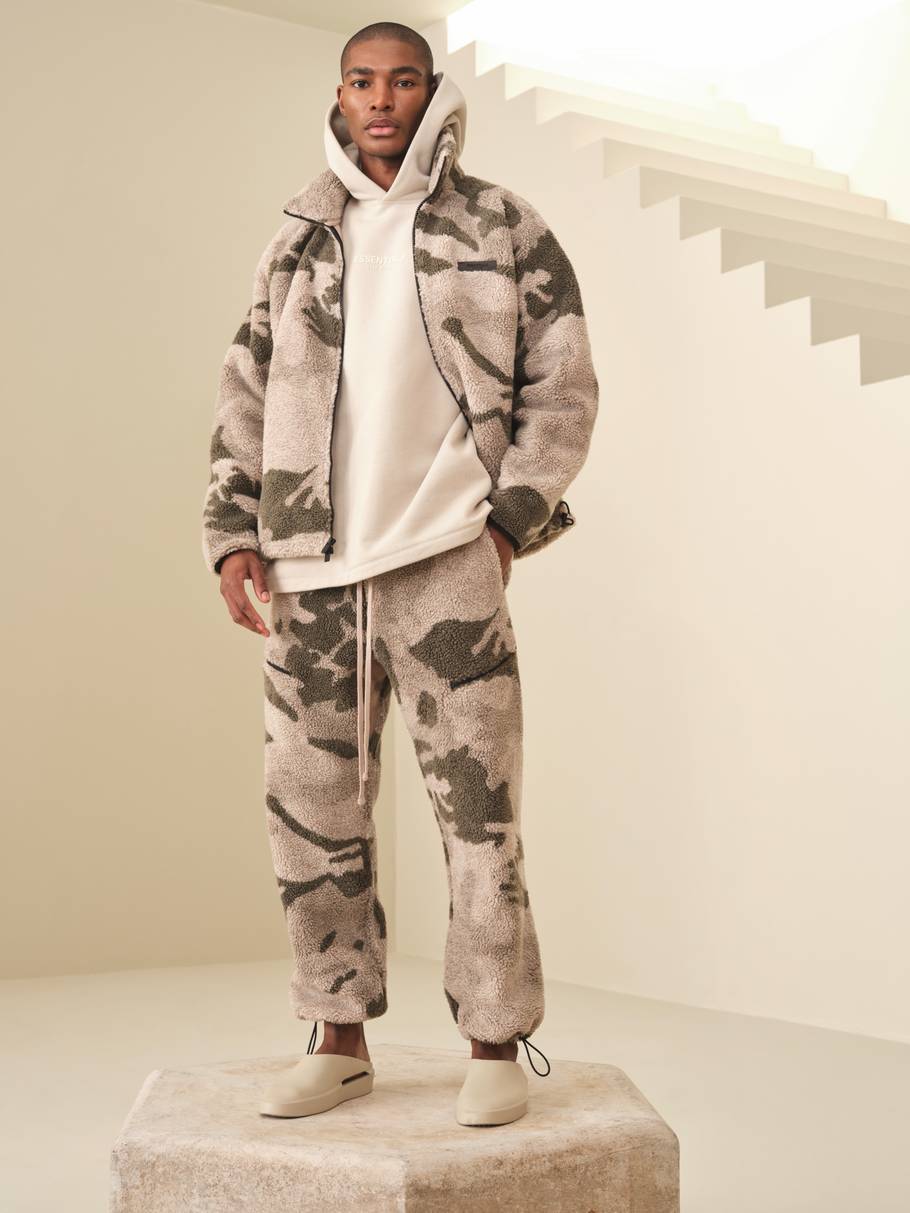 Polar Fleece Full Zip Jacket in Camo and Polar Fleece Pant in Camo
Designed from the luxury house ethos of Fear of God, the new collection is available in men's and women's and kids' sizes 2/3 – 14/16. The new women's collection features 50 new styles designed uniquely for her.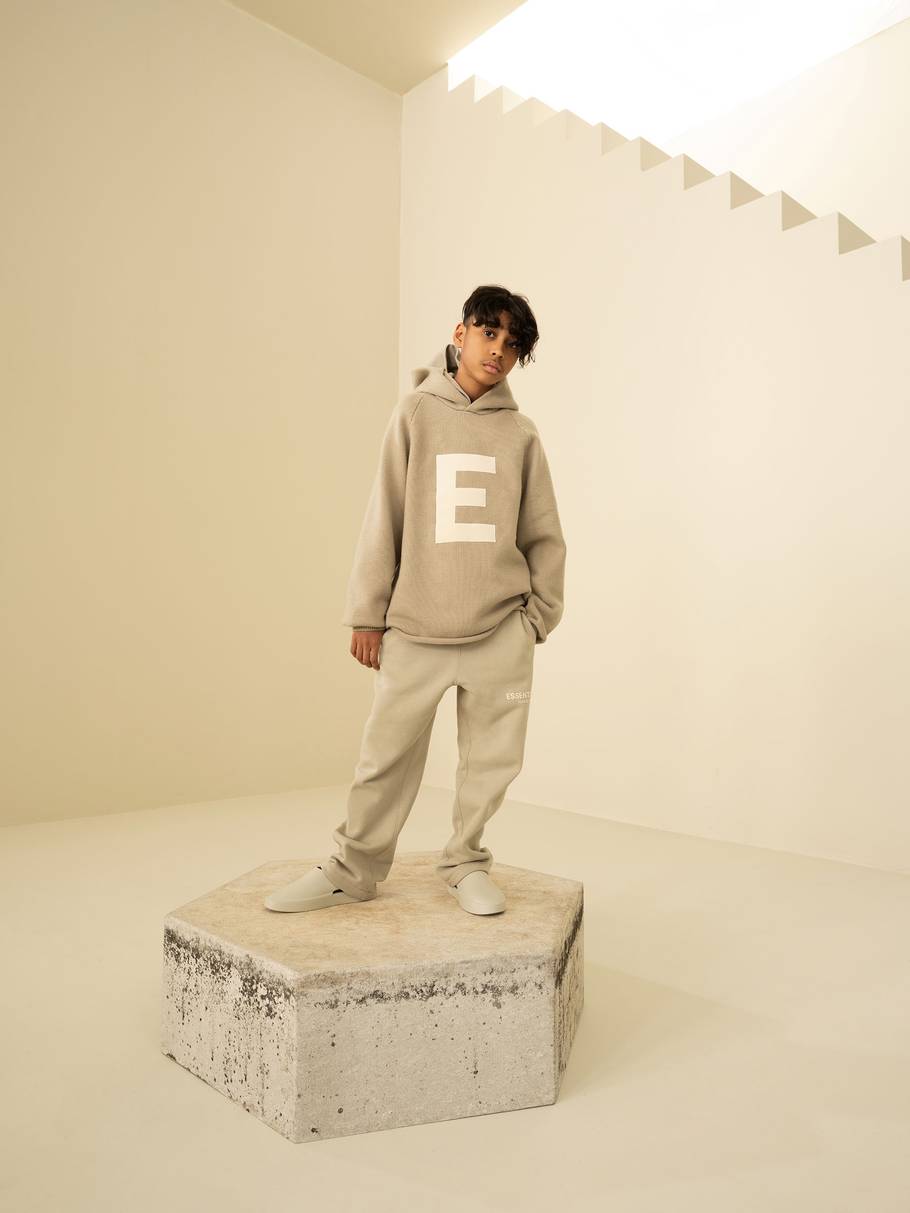 ESSENTIALS Kid's Big E Knit Hoodie, Kid's Waffle Henley Hoodie and Kid's Relaxed Sweatpant in Seafoam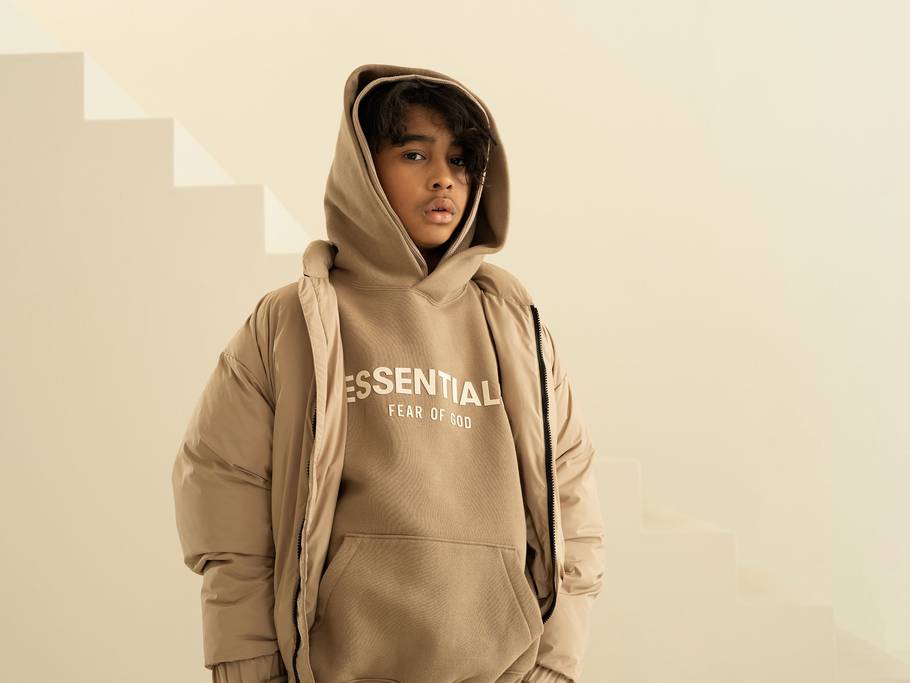 ESSENTIALS Kid's Puffer Jacket, Kid's Essentials Hoodie and Kids Waffle Henley Hoodie in Oak.